2021 IS GOING TO SEE A DTG REVOLUTION!


STOP PRETREATING. START PRINTING.
DTG Engineered. Ready To Print.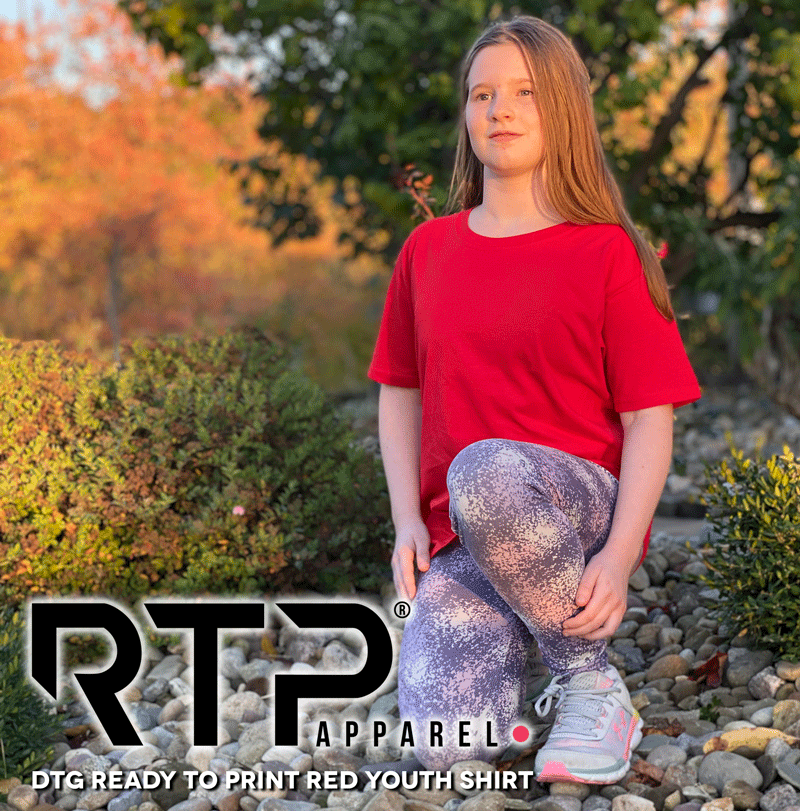 QUICK STEPs
TO BEAUTIFUL SKIN!
NEW YOUTH 1600 SERIES in RED


Completely Pre-treated so you don't have to

Print anywhere on the shirt - Front, Back, Sleeve

Available in Youth X-SMall (2-4) to Youth XL (18- 20)

Sop Pretreating. Start Printing.
Pick.Print.Cure. DTG Made Easy.

UPS IS NOT GUARANTEEING EXPEDITED DELIVERY
UPS is NOT guaranteeing expedited shipments due to the ongoing COVID related crisis. If you are ordering shirts and need them expedited PLEASE NOTE that RTP Apparel is NOT RESPONSIBLE for delays in shipping through UPS. Please plan accordingly and order in advance of when you need shirts to arrive. UPS WILL NOT REFUND DELAYED SHIPMENTS..Read More...

Here's the latest from RTP Apparel in the NEWS...